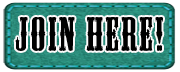 Community
It's always easier to stay on track and eat healthy when you have people motivating you.  This is where our community comes in.  Find friendships and motivation and start special groups! Looking to find people near you?  You can start your own group with our group building options!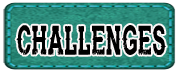 Regular Challenges
We have regular challenges to challenge yourself.  Some are basic 30 day challenges, such as 100 Daily Crunches, 100  Daily Squats, or our big 12 Week Challenge that begins in March, the "Spring Into Summer" Challenge where we team you up!  They are all a lot of fun and keep you motivated!

Welcome to Cowgirl Fit!
Cowgirl Fit allows you to get fit and find friendships with others who love the Country Lifestyle. With the Cowgirl Fit Community, you can gain friendships, start your own groups, get motivation and so much more! Not only can you get in shape, lose weight and find other friends who live the country lifestyle, you can participate in regular challenges. SIGN UP TODAY and get started on a life of fitness. In 6 months, you'll be glad you did!