Community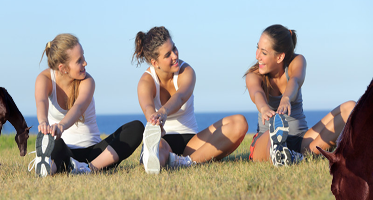 Join the Cowgirl Fit Community!
In the Cowgirl Fit Community, you will get motivation, accountability and much more!  Meet new horse lovin' friends, who are looking to get in shape and who also love the country lifestyle!
Join groups and even create your own group.  If you live in an area where you would like to start your own riding group, or workout group, you can admin your own!  Be a part of our regular challenges that help keep you motivated where you can win prizes and find new accountability partners!
Get tips, planning guides, workout helps, recipes and much more in our community!
You will love the new fitness concept only available in the Cowgirl Fit Community!