Fitness Helps
Helping You Through Your Fitness Journey
Here are just a few of the things we provide to help you with your fitness goals!
Print Outs – We include several options to help you in your daily fitness routines.  From Daily Planners that you can print off and fill out, to a printable Fitness Calendar that you can post on you wall or refrigerator to fill out and help you stay accountable daily.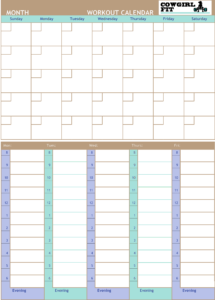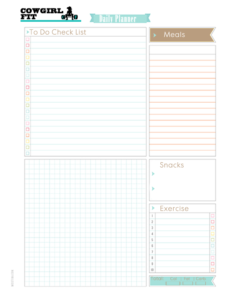 Challenges – We also include regular challenges to keep you motivated.  The person who loses the most percentage of weight in these challenge will win a prize.  Prizes vary in each challenge.  From clothing, accessories, boots, handbags, tack and more!   We make fitness fun!
Groups – We offer different groups to join in our community.
Horsen' Around Group: If you own a horse and want to find other friends to ride with or just have a little horse chat, you can join this group.
Recipe Group: Do you like to swap healthy recipes?  Join this group!
Daily Accountability Group: We have a special accountability group where the goal is to stay focused everyday.  You will need to check into this group each day and post what you have done.  This group will help keep you motivated and on track with your goals!
Design Your Own Group: We give you the option of starting your own group in the Cowgirl Fit Community.  Maybe you live in a certain area and want to get others in your area together for different activities etc… You have the option to start your own group!  How awesome is that?
This is all included in your membership!
Are you ready to join?  In one month, you'll wish you did! Let's Get Fit Together!