Food Prepping
Posted by:
Susan Gentry
| Posted on:
January 15, 2019

One of the big reasons we go off course when we are trying to eat healthy is because of lack of food preparation.
In this day and age, everyone is busy and figuring out what we are going to eat can sometimes hinder our diet goals.   When we get home from work, it can be overwhelming to think about a healthy meal to prepare.  So many times, we grab something quick on the way home, or look in our frig and find the easiest option to prepare and many times those options aren't healthy and can sabotage our goals.
A great way to plan out your diet is to take one day for food preparation.  Many people do it on the weekends when they have more time.  It only takes about 1 hour a week to plan and prepare if you do it right.  I usually make my meals on Mondays.  It is the best if you can plan out 2 or 3 different types of meals for the week and then prepare them.  Here is the idea…
Monday 1pm: I take out 5 frozen chicken breasts.  Two of the chicken breasts I season with a Mrs. Dash low sodium seasoning and then some garlic, onion and pepper and place in the oven for 45 -60 minutes.  Then I take 3 of the breasts and pour low sodium soy sauce that is mixed with a small amount of brown sugar and soak over the breasts and put in a dish and bake the same amount of time.  I prepare them all and then place them all in the oven at the same time.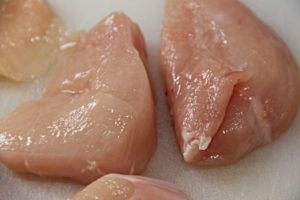 While they are cooking, I cut up some zucchini and saute with a very small amount of butter, onion garlic and pepper. I get a bag of frozen vegetables and keep on hand as well.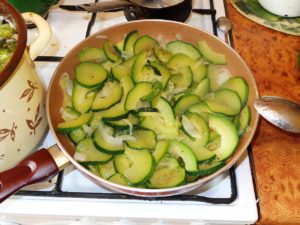 Once the chicken breasts and zucchini are done, I separate them in a plastic food container.  I have 5 meals prepared for the week and then I place them in the freezer.  Then I get them out and microwave when needed.  It makes it so much easier to stick to my goals when I already have food prepared.  Just like a frozen dinner from the store, but healthier!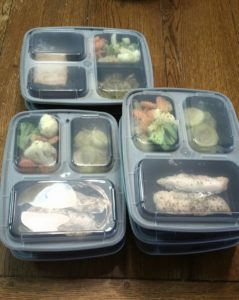 We will be including more meal prep ideas throughout the coming weeks.
I got my meal prep containers from Amazon and love them.  They were pretty inexpensive.  I have more information on containers below…
These are the Amazon meal prep storage containers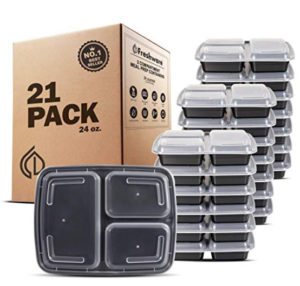 Click here for the Amazon link
(This link is a Cowgirl Fit Affiliate link)